BRING YOUR SKILLS TO LIFE
WORK AT LIFE CHURCH BUFFALO
At Life Church Buffalo, we believe our jobs are a calling and something special happens when our talents are dedicated to God's purposes. That's why we've devoted our careers to ministry, not just a job title. Our life and our work are centered around one thing: helping people know and follow Jesus step by step. 
What's it like working at Life Church Buffalo?
Check out all our job opportunities below:
Worship and Creative Arts Pastor
Full-time postion oversees, manages and directs weekly gatherings and planning for special events (Christmas and Easter are two of them). They also lead worship at many of the weekly gatherings and lead and direct the worship and production teams.
*please attach your cover letter and resume
Facilities Manager
Full-time position responsible for ongoing maintenance, emergency repairs, operation of church buildings, and the completion of all maintenance and repairs whether performed by themselves, a church volunteer, or a contractor.
*please attach your cover letter and resume
There are currently no part-time positions available right now, but some are in the works. Come back very soon or email us a copy of your resume!
Are you a student who feels you may be called to vocational ministry and is interested in interning at Life Church Buffalo? Reach out to see what opportunities exist for you!
There are lots of opportunities to partner with us aside from paid staff! Join us in our mission to help people know and follow Jesus, step by step.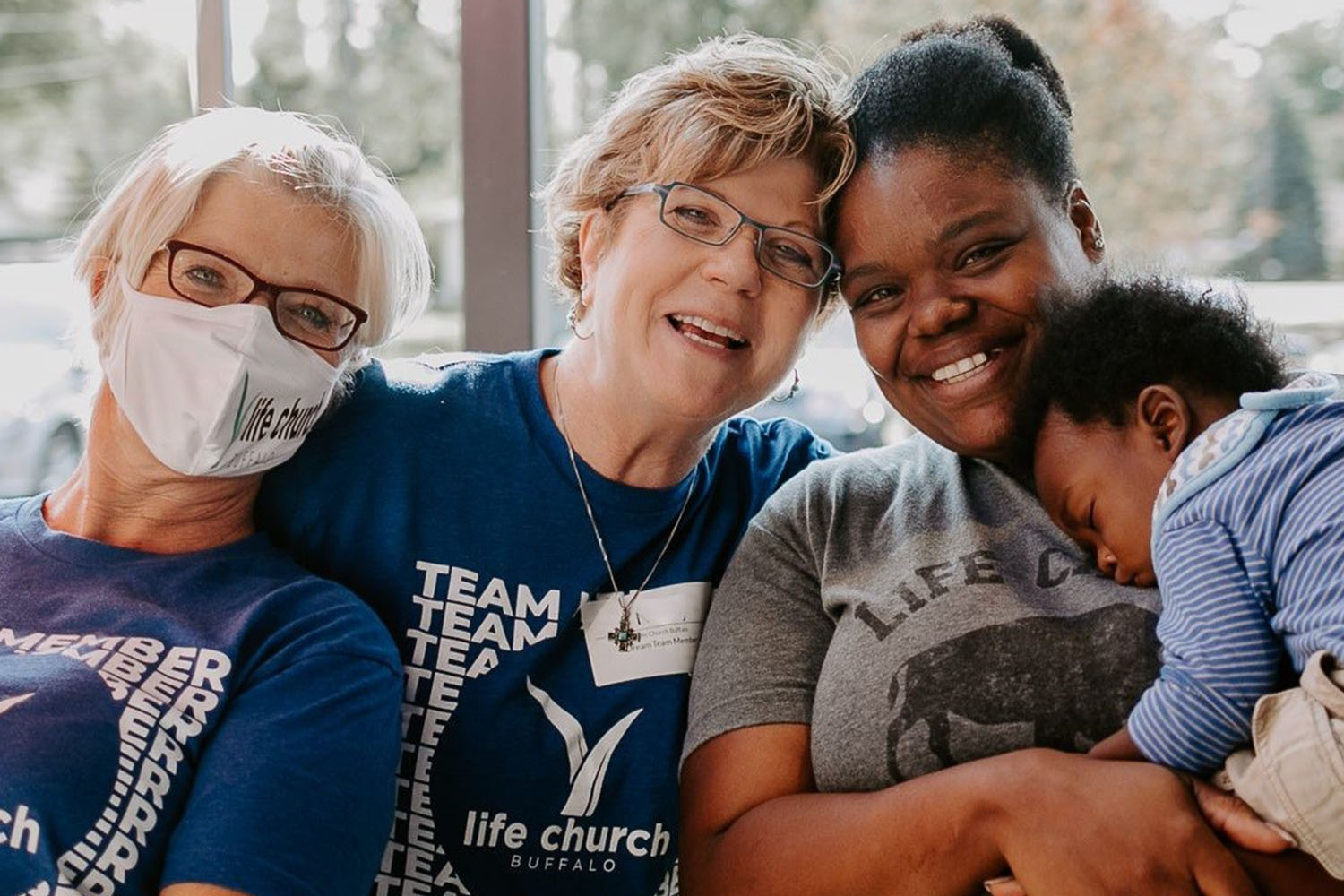 We're joyfully making room for you, your friends, and your family. We want your first visit with us to be comfortable and inspiring. Join us.