Dedication is an opportunity for parents to publicly declare their intent to raise their child in a way that honors God. Parents agree to give their child the opportunity to one day have a personal relationship with Jesus, at which point the child can choose to be baptized.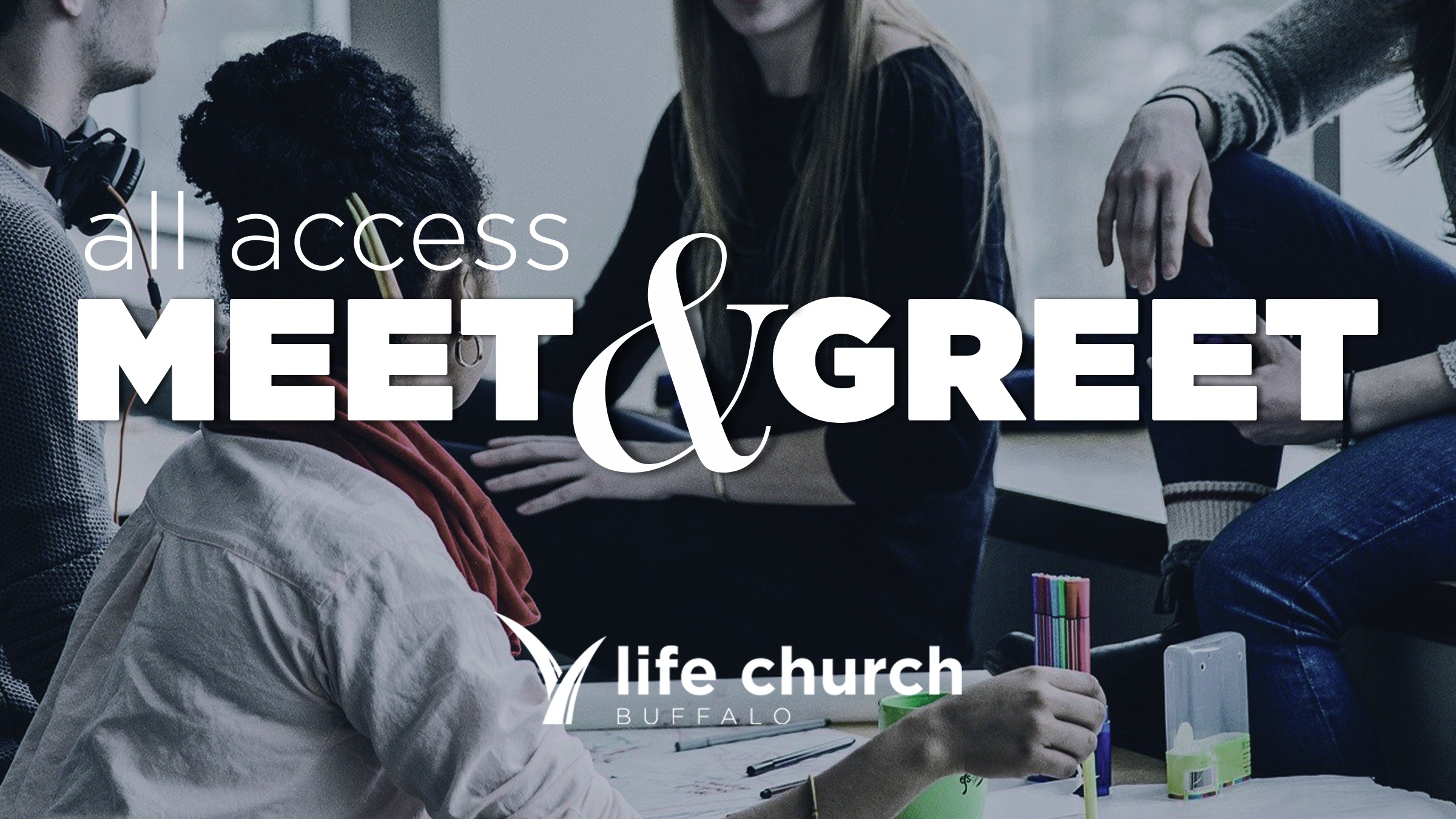 Are you new to Life Church, or been with us for a while but finally ready to become part of the family? Then you're invited to have an all access pass to Life Church Buffalo! At All Access Meet & Greet, you can meet our leaders and get a VIP's look into our ministries, Life Groups, and opportunities for you to join us in our mission to help people know and follow Jesus, step by step!
We're joyfully making room for you, your friends, and your family. We want your first visit with us to be comfortable and inspiring. Join us.